How To Speed Up Recovery
Caring for cuts and grazes correctly has been proven to aid the body's natural healing process, reduce risk of infection and speed up recovery time.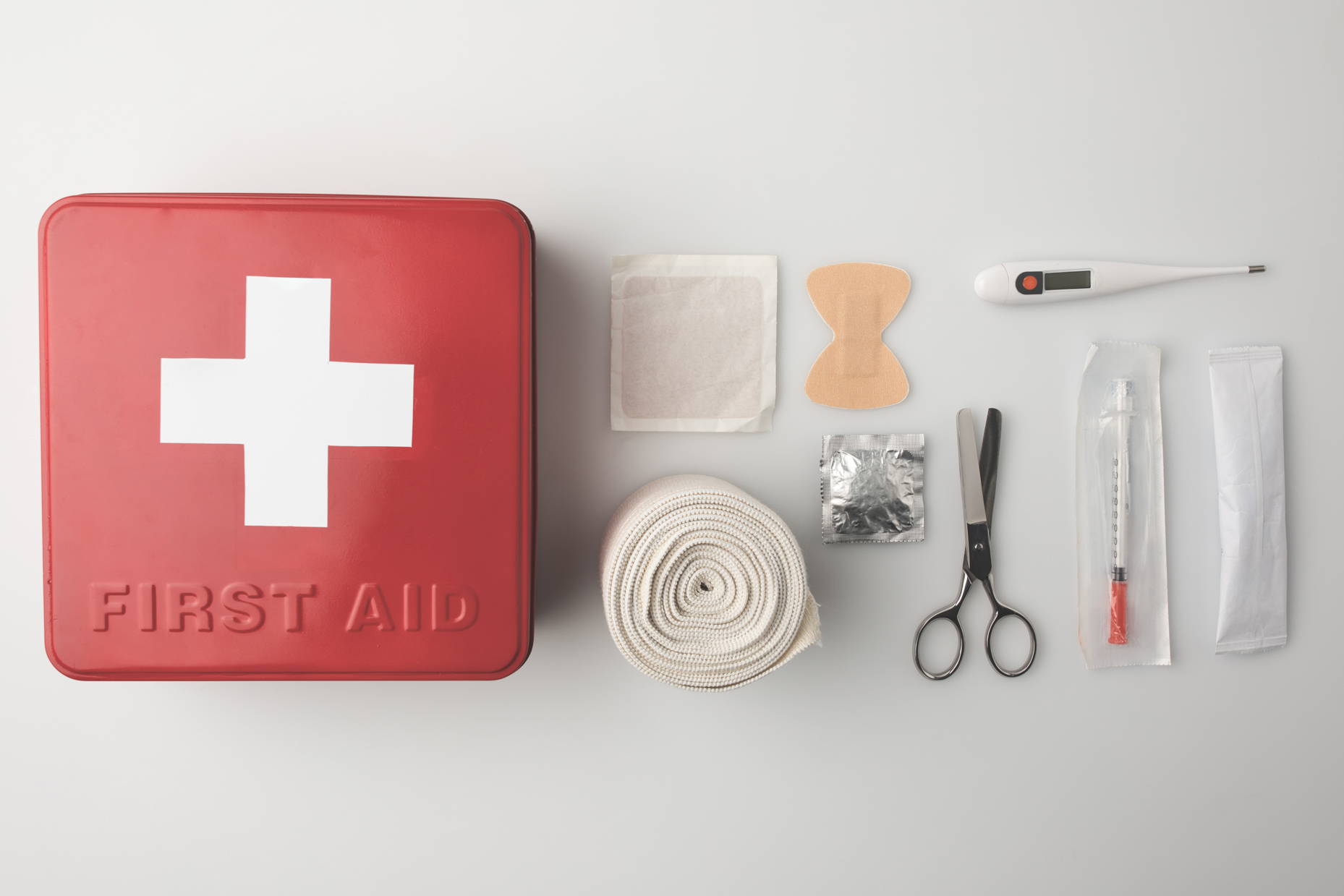 Minor wounds and injuries can happen during everyday activities, and whilst sometimes painful, can be expected from an active, busy lifestyle. Whether you cut yourself chopping vegetables, sliced your finger on paper or have fallen onto your hands, most wounds and injuries can be treated at home.
Making sure you have a well-stocked first aid kit will help you deal with life's little accidents. An assorted pack of plasters, various sized bandages and gauze pads are staples to every home first aid kit, as well as scissors, cotton swabs, tweezers, safety pins and latex gloves. Antiseptic wipes, hand sanitiser and antiseptic sprays will help quickly clean open wounds and cuts.
Breaks in the skin can introduce bacteria and cause infection. It's important before treating a wound on yourself or someone else, to thoroughly wash hands with soap or antibacterial hand sanitiser.​​​​​
Ask the injured person to sit down and if possible raise the injured arm or leg higher than the heart. If you are treating a young person they may be upset or scared, assure them by telling them what you are doing.
If the wound is bleeding apply pressure to the area with a clean, dry absorbent cloth. If the bleeding continues after applying adequate pressure or is longer than 5cm (2in) seek medical help.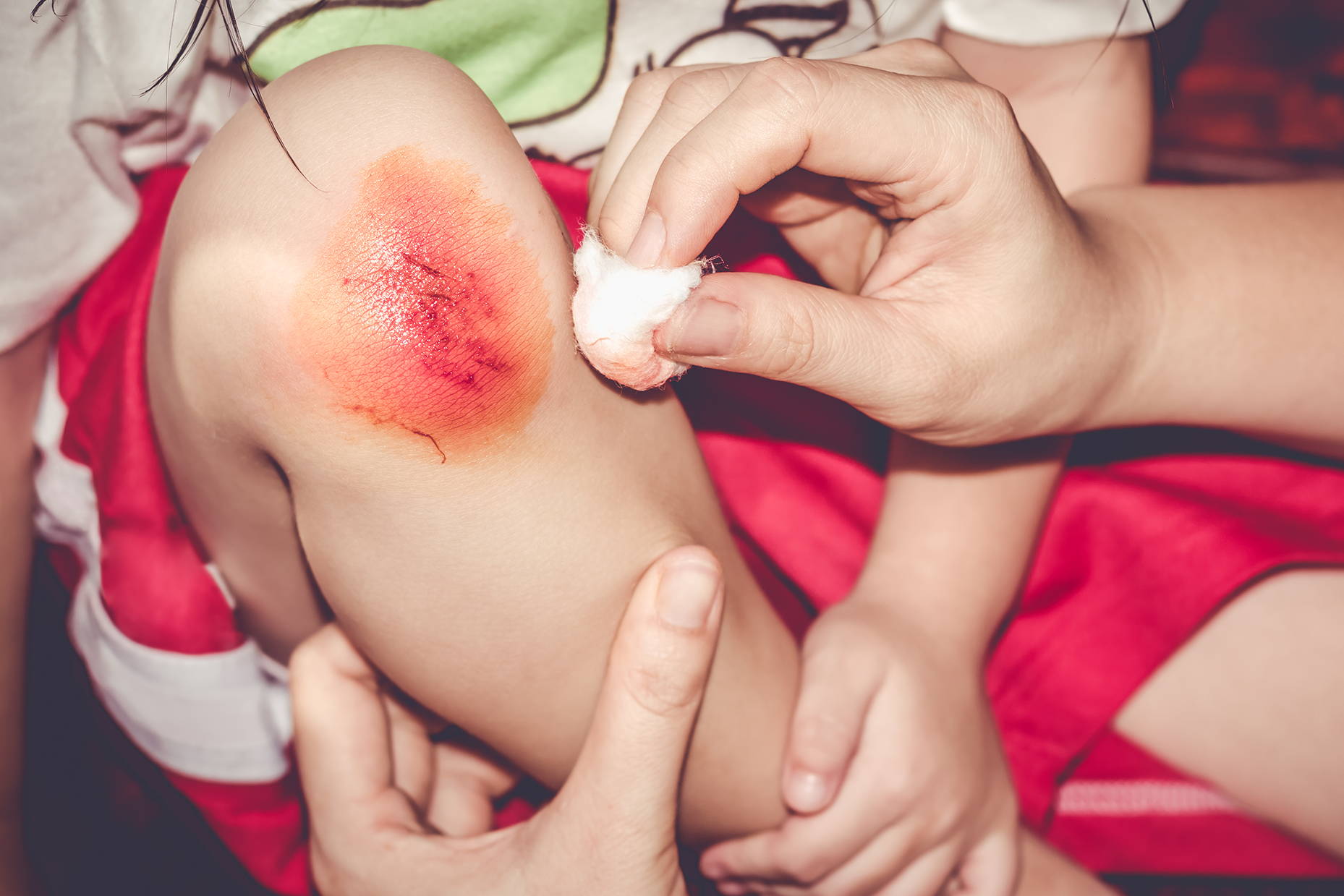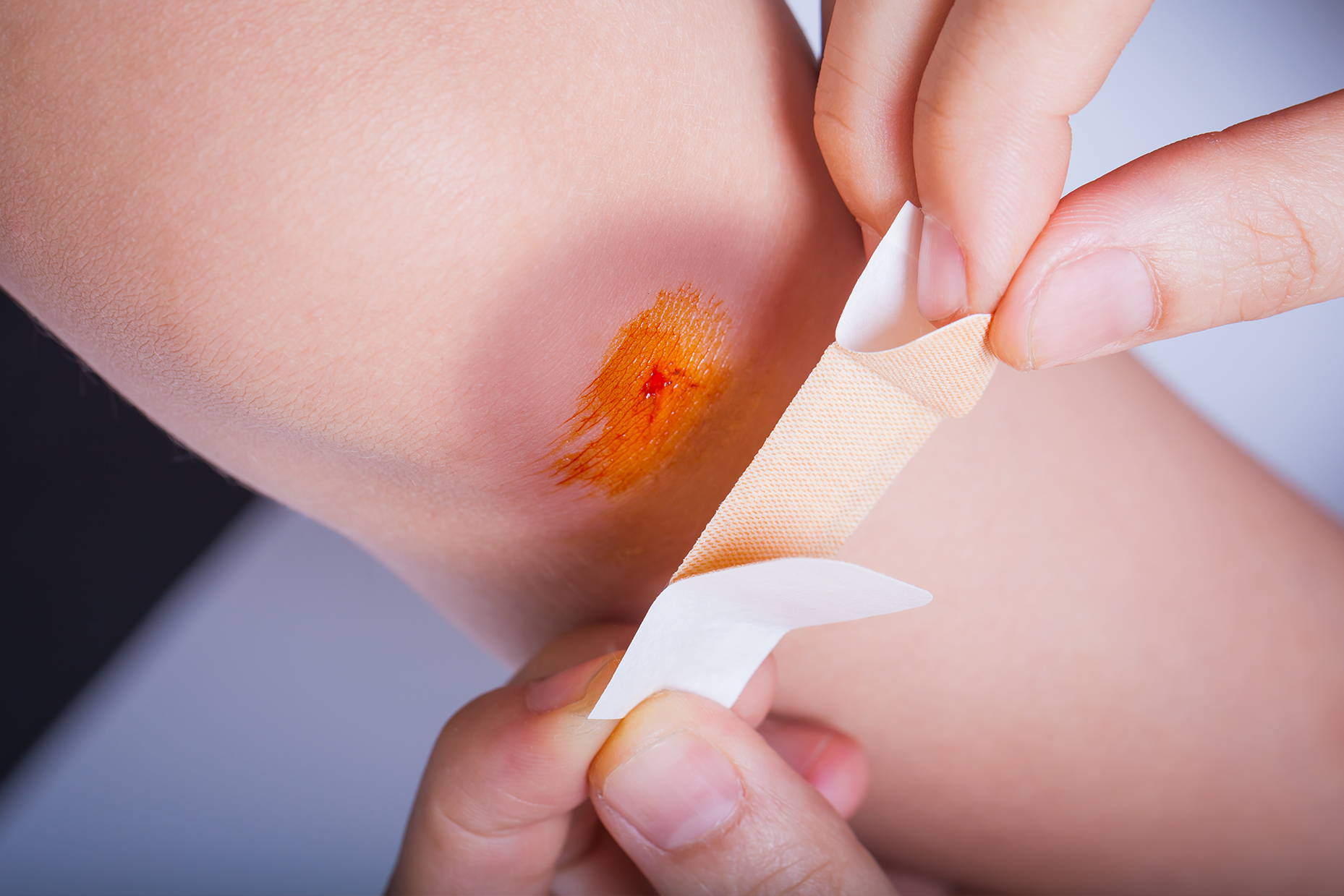 Once the bleeding stops you should check the wound for any dirt or debris. If you notice anything embedded in the wound do not try to remove it yourself, you should seek medical guidance.
Gently wash any dirt out of the cut with water, and then clean the area with a mild disinfectant.
Once you've cleaned the wound, select a plaster or dressing that is slightly larger than the cut, hold the dressing at the edges and then gently cover. This will prevent infections and protect the wound from knocks and scratches, leaving it to heal naturally.
It's a myth that leaving a cut to 'air' without a plaster or dressing will help it heal faster. Unprotected cuts and grazes are exposed to bacteria and infection, so ensure a plaster is kept over the area until it has properly healed.
Visit www.nhs.co.uk/conditions/cut-and-grazes/ for more help and information.